Learn Russian and travel to the Russian-speaking countries with us!
Every year, we take 9-10 students to Russia or a Russian-speaking country in order to give them exposure to native Russian speakers. We have already been to Moscow, St. Petersburg, Tula, Petrozavodsk, Suzdal, Novosibirsk, Irkutsk, Altai, and Baikal. Over the course of 8-12 days, we do cultural activities like going to a ballet, visiting a banya (Russian bath), taking cooking classes, going horse riding, and eating a lot of delicious local and regional cuisine. As it is a language-immersion trip, you would need to be an RLC student, and have taken at least our Elementary course to be able to participate.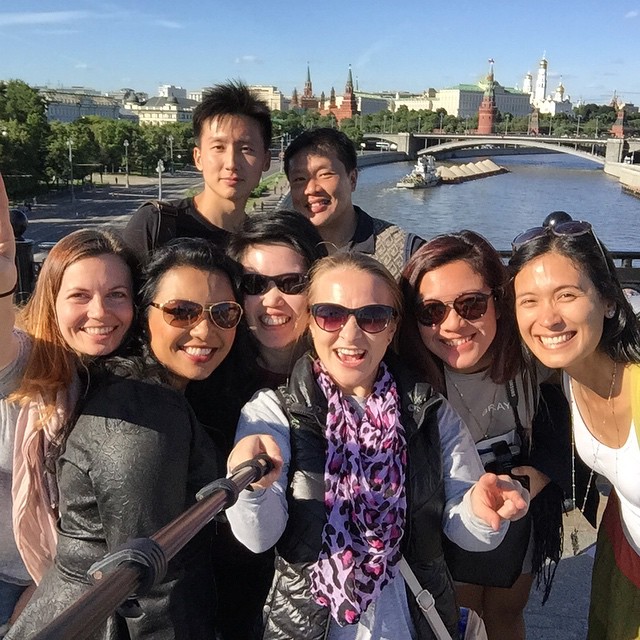 Group of 9-10 students + teacher. Our former and current students who are at least 20 years old are welcome to join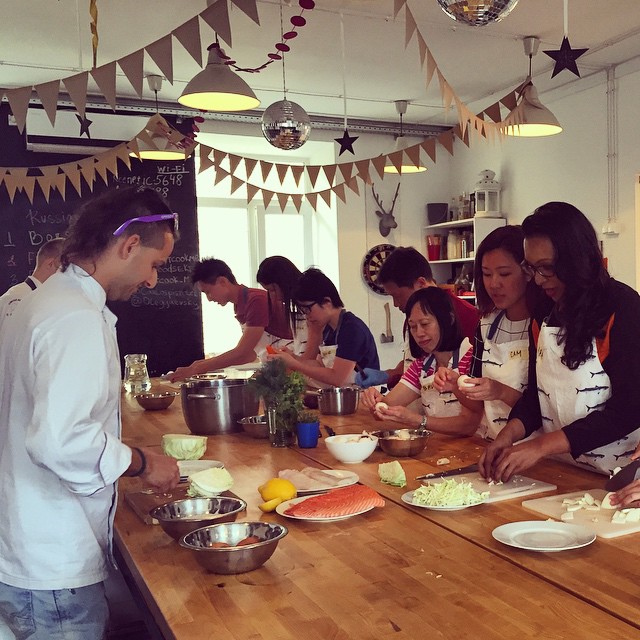 8-12 days: ballet, roof tops, banya, cooking master classes, horse riding, boat tours, bar hopping, local and regional cuisine
We speak Russian and have lessons during the trip, so you need to complete at least Elementary course to join us
We are going to Russia in June 2021
I went for the RLC trip to Moscow, St Petersburg and Mandrogi in 2017, and it was a blast!!
We spent 10 days travelling around seeing all the highlights of these incredible places, eating the most delicious food and getting to practice our Russian every day, everywhere!!
Valya and Katya took amazing care of us 24/7, showing us everything from museums to night life to Russian banya! In fact, they got me so familiar with taking the metro and communicating with the Russians that I took some time off from the group to attend dance classes, and felt perfectly safe and comfortable doing so! Russia was definitely one of the most interesting places that I have been to!
If you are looking for a trip that is educational, fun, both relaxing and yet stressful (having to put your linguistic skills to the test), easy-going, full of adventure + plenty of surprises, joining their annual trip to Russia is deffinitely a must!
All you need is a bit of guts (to go up to random passerbys) to practise your Russian, a little tolerance for alcohol =) and a genuine interest in Russia and its people, culture, history.
I enjoyed myself tremendously and would definitely join another trip if there is a chance!
In spite of what western media tries to tell you, Russia is not always cold. It is sometimes also very hot. Similarly, you might find that the most avid drinkers of vodka you will meet may just be your travel companions =)
What you must pack for a trip to Russia is a comfortable pair of walking shoes. And your camera, because the viws can be very beautiful.
What you must try is the local and regional cuisine. Sure, you may be able to find macdonalds and subway, but what is the point of flying half a day to eat that? Be bold, be curious, be hungry! Summer is the time for ice cream. If it looks good, eat it!